Description
2Hr Aquarist APT Complete
APT Complete is the comprehensive planted aquarium plant fertilizer to use for enthusiasts. It is designed for demanding aquarium plants by a demanding planted tank expert that is research backed. The key here is the concentrate of this formula. Just 1ML per 20 liters adds the following nutrients:
1.5PPM Nitrogen
0.7 PPM Phosphorous
4 PPM Potassium
0.3 PPM Iron
0.4 PPM Magnesium
This concentrate is at a higher level than many of the branded fertilizers on this list and is truly designed for those with high demanding tanks. That means not only will you save on fertilizer, but you will grow successfully as well. It is also shrimp friendly as it has a low amount of copper compared to other brands. This is a liquid fertilizer product that is not well known in the industry as they maker of the product is in Singapore. You will not find this product in most stores. It's worth it's price in gold. It comes with everything aquarium plants need in one bottle.
Pros
Designed for planted tank enthusiasts
Saves money in the long run
Shrimp tank friendly
Has everything plants need
2HR AQUARIST APT COMPLETE – The all-in-one wonders. Richer Colours. Less Algae. Faster Results. 10X more potent that conventional fertilizers, and carefully balanced to limit algae. Unlock the true potential of your planted tank today!
Dosage: Dose 5ml per 100L four times a week or 3ml per 100L daily.
Click here for other 2Hr Aquarist Product Ranges
Click her for more information about Product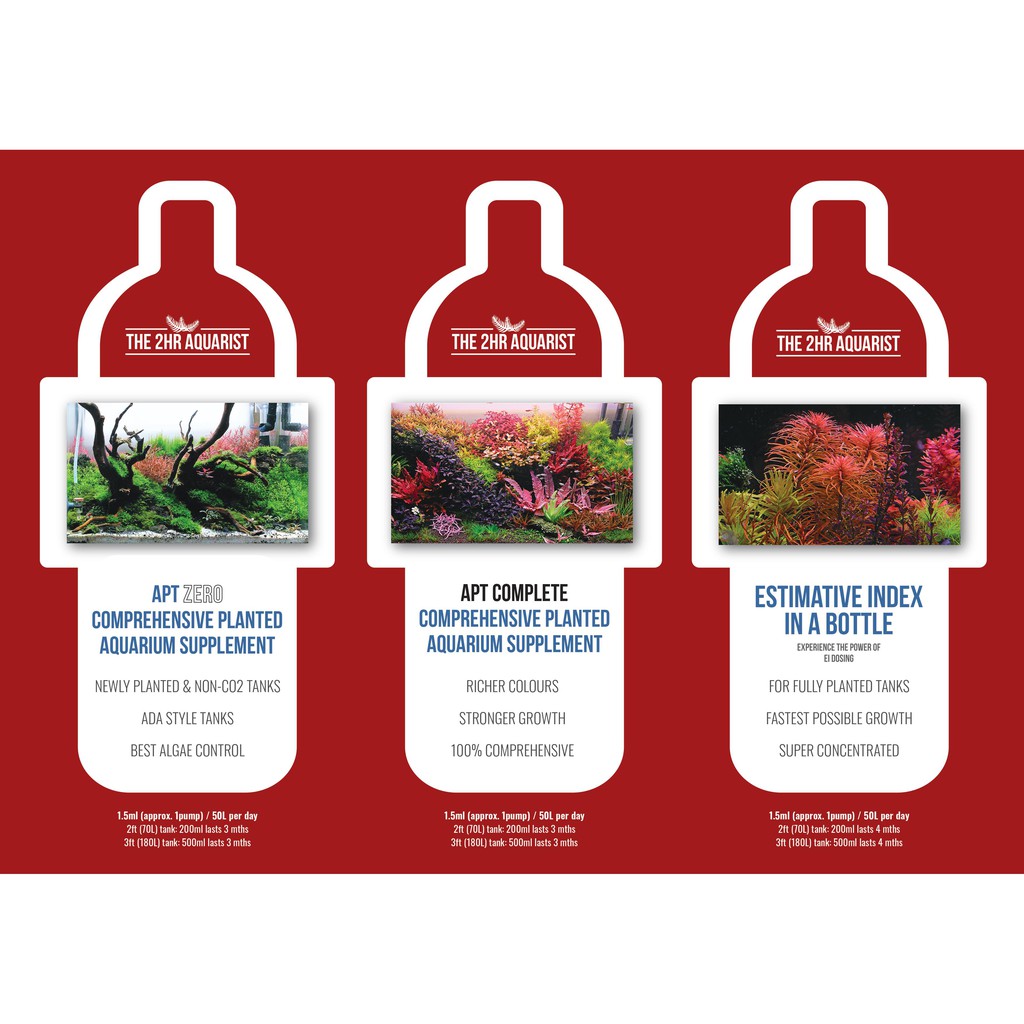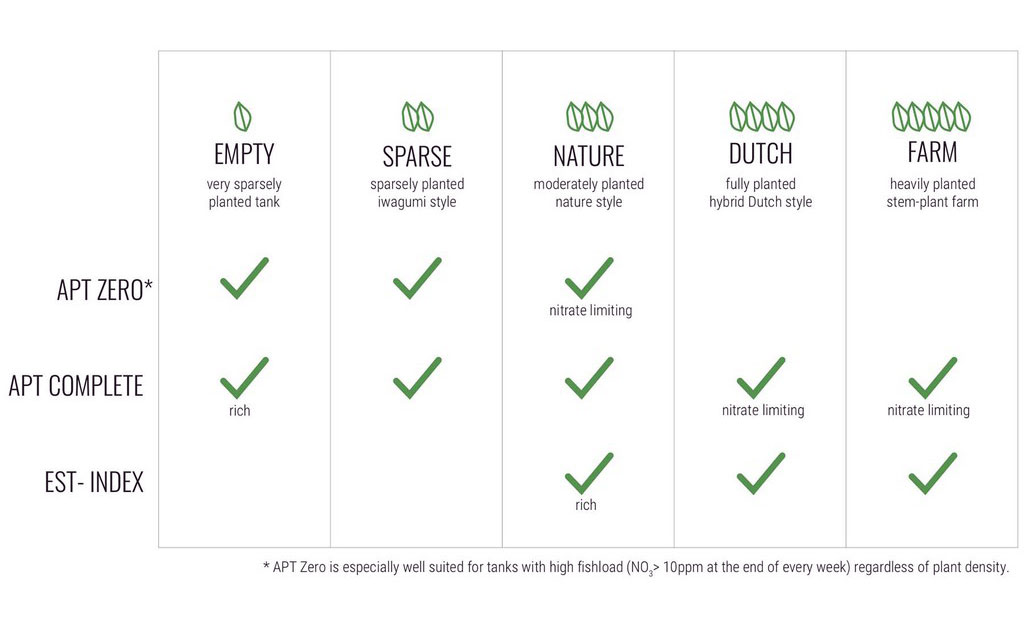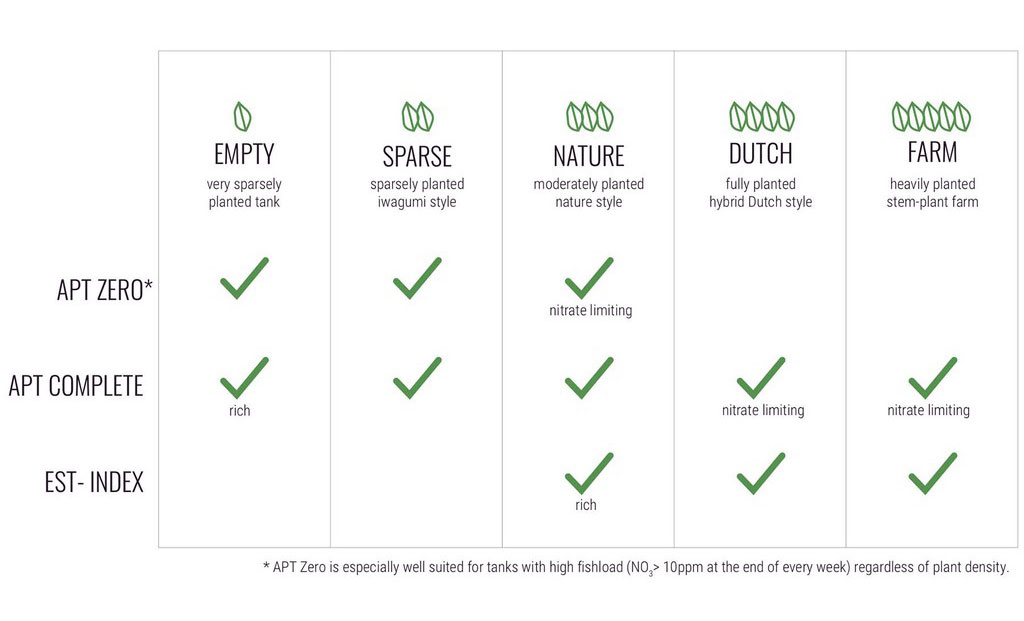 how is apt different?
Real results.
Plants grown the 2Hr WayTM using APT display a unique richness and form.
We developed APT because we could not find any existing product that met our needs.
i don't need such power?
Even for the simplest tank, good plant health helps prevent algae and keep fish happy.
APT ensures your plants get 100% of what they need.
Healthy plants, happy fish, algae-free.
i'm happy with my existing fert!
Sure thing!
As aquarists ourselves, we say 'whatever works'.
The right performance fuel just makes it easier and (we find) a lot more exciting.
really 3x savings?
APT Complete contains the 3 macro nutrients Nitrogen(N), Phosphorus(P), Potassium(K) + Iron(Fe)
+ Essential Trace Minerals. Importantly, in the right amounts.
You can buy these 5 individual components (e.g. Potassium) for around US$15 each.
5 x $15 = $75.
too good to be true!
We are the first to say that a super fert by itself cannot deliver a dream tank.
Good flow, bio-filtration, the right plant mix, water parameters etc. all matter.
That is why we pair it with the internet's most comprehensive resource on planted tanks, right here.
tell me more!
Check out our detailed FAQ page 
here
 for more details!
Tackle the most demanding plants, or just enjoy everyday magic in the simplest tank. The easiest way to unlock the true potential of your planted tank today.
The 2Hr Aquarist All-In-One Fertiliser.
Richer Colors, Less Algae. Faster Results.
FAQ Here.