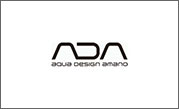 ADA Aqua Soil Amazonia (9L Normal)
Rs.3,290.00
Amazonia is substrate material, rich in organic acid and nutrients, promoting the growth of aquatic plant roots. By combining with Power Sand, it becomes the ideal substrate for plants. Powder type is used for small size aquarium or for spreading lightly over the normal type Amazonia.
GST and Shipping Included**
Out of stock
Email when stock available
:: Shipping Alert ::
We are currently delivering to most cities and towns across India. There will be slight delay in Pickup and Delivery.
Q & A
There are no questions yet
Aqua Design Amano (ADA) is the premium brand in aquascaping and Nature Aquaria. The company was founded by Takashi Amano, who applied the elements of the Japanese art of gardening to planting and decorating aquaria.
For Takashi Amano, clearly the focus is on creating especially attractive habitats with his Nature Aquaria and aquascapes. The products manufactured by Aqua Design Amano (ADA) are of a very high quality, they complement the overall effect such a Nature Aquarium has on its contemplators, and they complete the artistic impression of the layout.
Kindly note that unboxing video is mandatory for multi part products like skimmer, canister filter, LED lights and pump to confirm the receipt of the contents inside the box are in tact and safe.
Pre Paid Shipping included.
All prices mentioned in the site are inclusive of GST and Shipping Cost**
** – GST credit not available for certain products + additional shipping charges may be applicable for certain products or for certain pincode
Orders placed before 11AM will be processed & shipped on the same day.
Delivery within 2 ~ 6 days depends on the ordered item and shipping mode.
Guaranteed 48Hrs door delivery for Light Weight Parcels for some products/brands
Orders placed after 11AM will be shipped on next business day.
Shipping will be done through Delhivery, DTDC, Amazon Shipping, XpressBees, DotZot, eKart, EcomExpress, Speed Post , Professional Courier
However, if you have any preferred courier partner then kindly make a note while placing the order.
We have warehouse in all metro and in some major cities. Shipping will be done from Chennai, Bangalore, Delhi, Kolkata, Mumbai, Pune and Hyderabad, subject to stock availability locations
For more information click here